A Glass of... Melk?
Analysis of Gender and Lexical /ɪ/ Lowering in Milk in Canadian Born English Speakers Living in Alberta
Keywords:
sociolinguistics, language variation, vowel lowering, gender
Abstract
This study aims to determine any distinction between gender and lexical /ɪ/ lowering in the word milk in the speech of Canadian-born English speakers living in Alberta.  This study consisted of interviews with 18 participants (nine males and nine females) living in Alberta. The use of the variants milk, melk, and in-between milk/melk were analysed in regards to gender and age. The study concluded that this was not a change in progress, but rather a stable linguistic situation, and that men tend to use the standard milk more than women in all speech styles studied.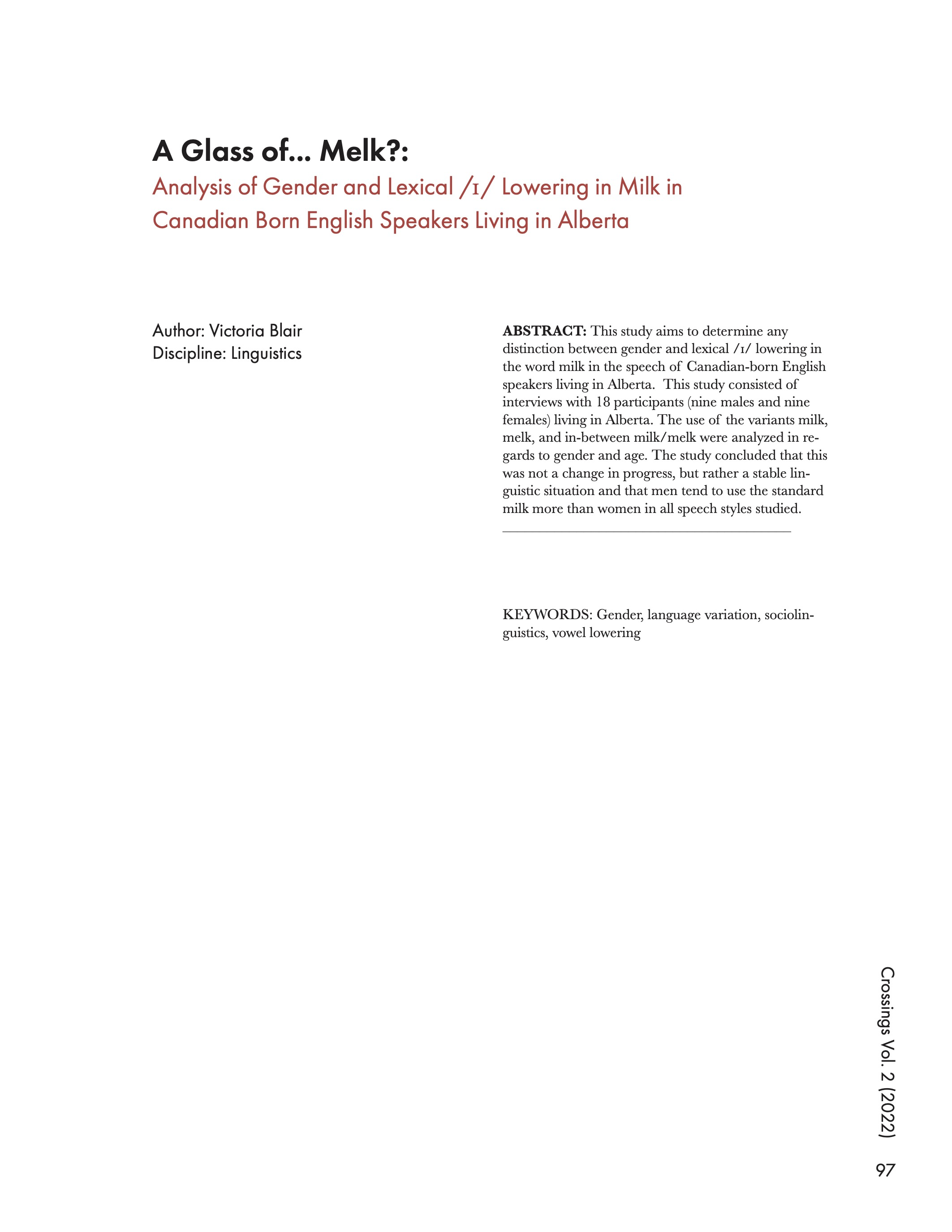 Downloads
License
Copyright (c) 2022 Victoria Blair
This work is licensed under a Creative Commons Attribution 4.0 International License.