Cultural Literary Landscapes
Italian Canadian Diaspora Poetry as Mediation, Experience, and Myth
Keywords:
Literary Studies, Multiculturalism, Poetry, Migration, Language, Italy, Canada, Diaspora, Culture
Abstract
"Challenging Cultural Literary Landscapes: Poetry as Mediation, Experience, and Myth" was originally written for an Italian special topics course on the experiences of Italian-Canadians. This essay covers the Italian diaspora's representation in Canadian literature with a concentration on the depiction of ethnicity, race, and culture. Specifically, it aims to examine poetry's importance to Canadian literature as a means to mediate experiences not easily conceived by prose language. This paper examines poetry by Italian Canadian writers such as Mary de Michele and Antonino Mazza and Jewish-Canadian Leonard Cohen's first collection of poetry, Let Us Compare Mythologies. It analyzes poetry's importance to self-representation and cultural exchange and the complicated networks between identity and narrative through the exploration of themes such as migration, journey, and mythology.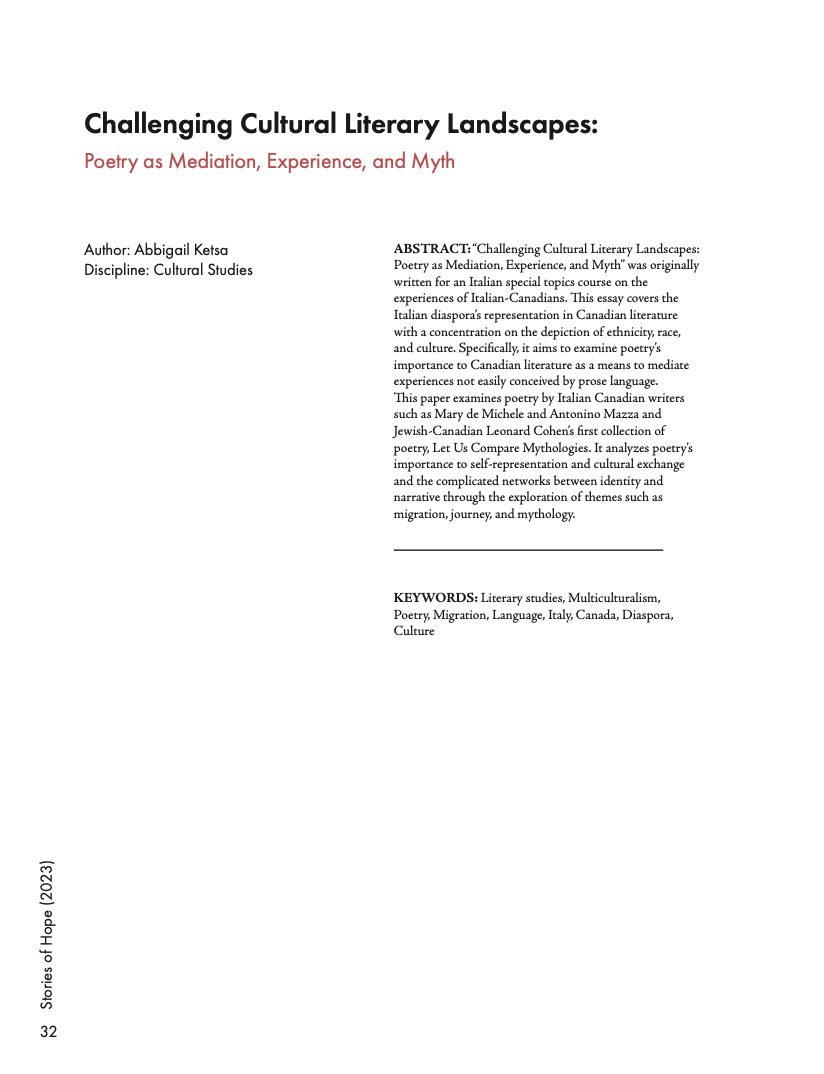 Downloads
License
Copyright (c) 2023 Abbigail Ketsa
This work is licensed under a Creative Commons Attribution 4.0 International License.