The Paradoxes of Human Rights
An analysis of the contradictions of human rights through Robert Meister, Costas Douzinas, and Hannah Arendt
Keywords:
United States, Human Rights Discourse, Counterterrorism, Black Lives Matter, Transitional Justice, Truth and Reconciliation
Abstract
This paper examines mainstream human rights discourse and its failure in being upheld within society. The paper is analyzed through prominent political philosophers like Robert Meister, Costas Douzinas, and Hannah Arendt but with a greater emphasis on Meister's phenomena of Transitional Justice. This paper is divided into four sections where each political thinker provides their skepticism on human rights and ends off with its broader implication through current movements like Black Lives Matter.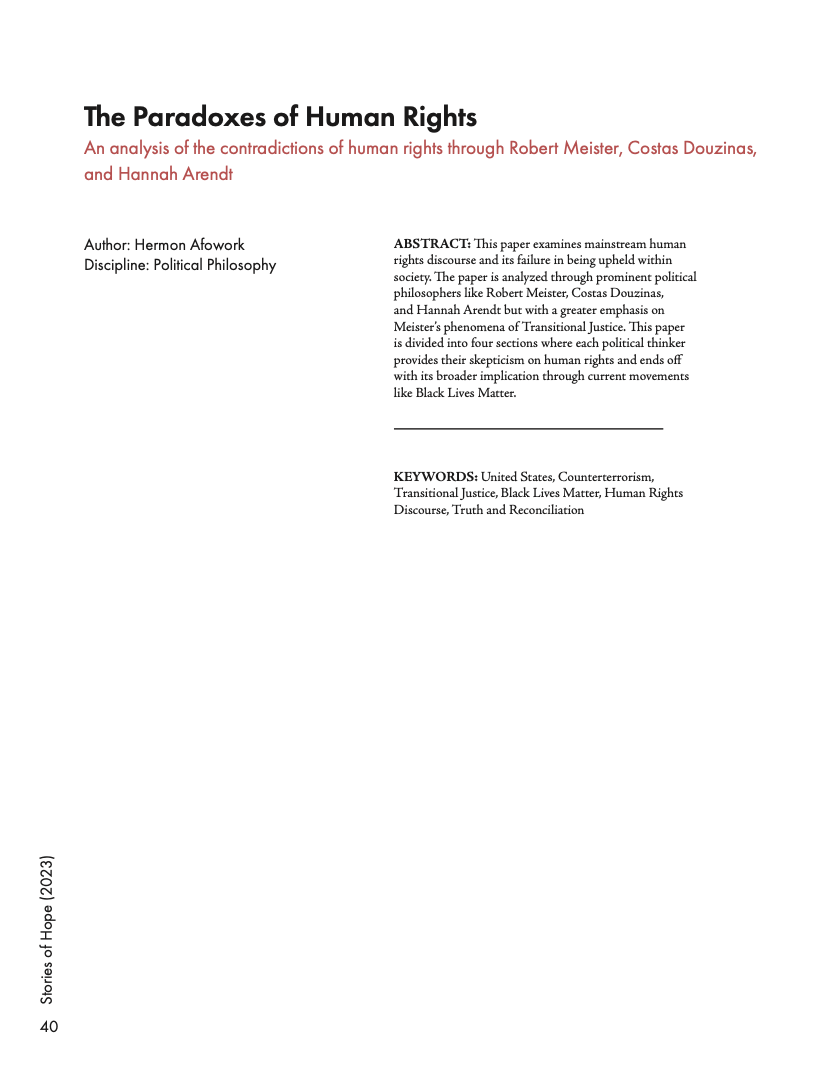 Downloads
License
Copyright (c) 2023 Hermon Afowork
This work is licensed under a Creative Commons Attribution 4.0 International License.