Possession and Legitimacy in Yongzheng's Twelve Beauties
Keywords:
Yongzheng Emperor, Qing Dynasty
Abstract
Yongzheng's Twelve Beauties is a series of six-foot-tall painted screens depicting beautiful women in intriguing locations. The screens were created for the Yongzheng emperor (r. 1722 to 1735) of Qing dynasty China while he was still a prince. In particular, a study of the screen featuring a woman surrounded by antiquities provides several insights into the concerns of the eighteenth-century Qing court. First, it helps us to understand how imperial collections of antiquities and art objects were used to legitimize the rule of the foreign dynasty. Second, the woman depicted in the screen is a representation of how art featuring ethnically Chinese women could be used to "geogender" China and justify the Manchu Qing rule over what they perceived as an exotic and feminine country. Last, the screen is an insight into courtesan culture and its representation in various artistic genres in eighteenth century China. Through a close analysis of the painting, this paper will examine the eighteenth-century Manchu Qing court and how the use of art and imperial collections were used to respond to the perceived cultural threat of sinicization.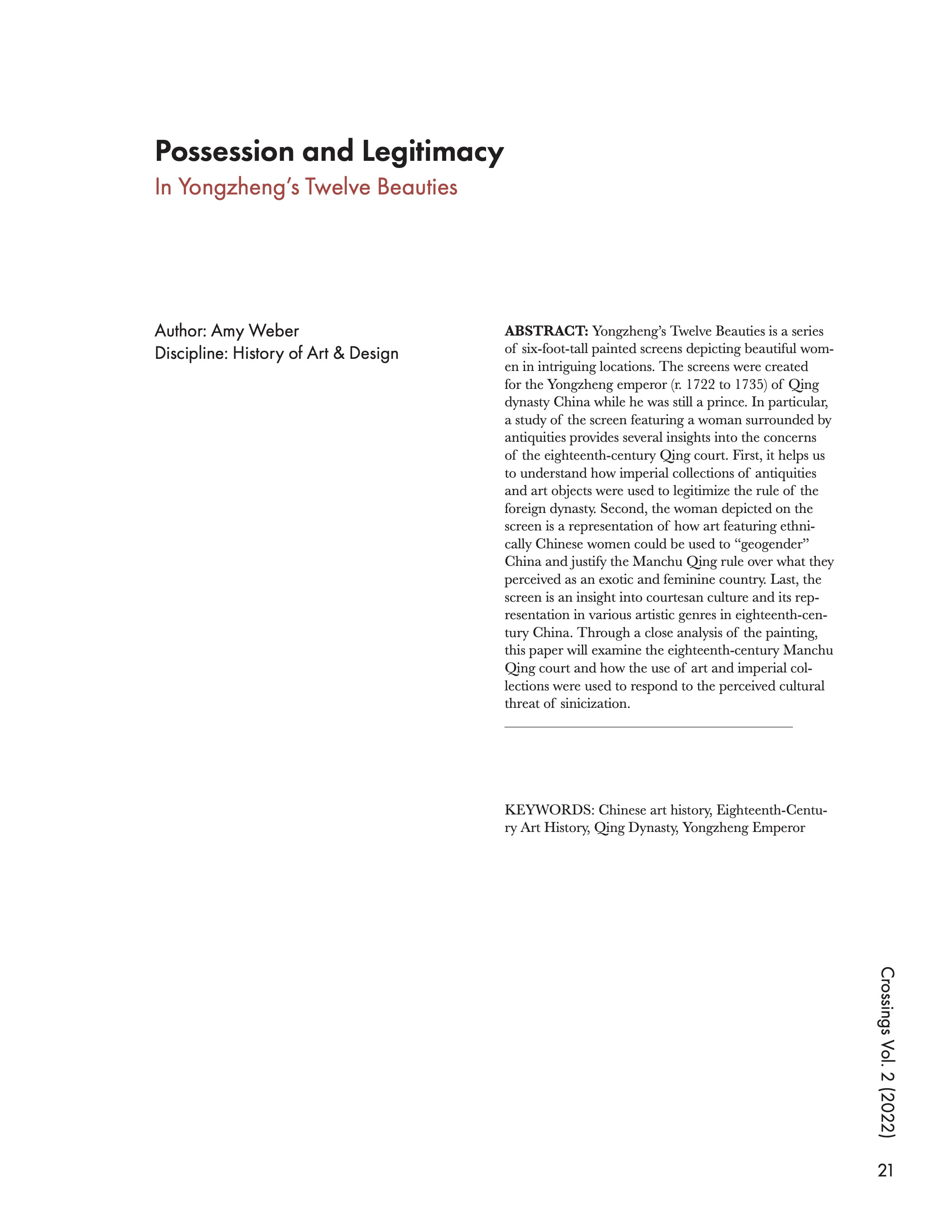 Downloads
License
Copyright (c) 2022 Amy Weber
This work is licensed under a Creative Commons Attribution 4.0 International License.