The Invisible Hand & Satire
Keywords:
Adam Smith, Economics, Invisible Hand
Abstract
This paper argues that the famous "invisible hand" term coined by Adam Smith was used ironically in his work. Despite being one of the most revered Economic terms in history, Smith only used it 3 times in his writing. This paper analyzes all 3 uses, arguing that from the context of his writings, Smith used the term ironically.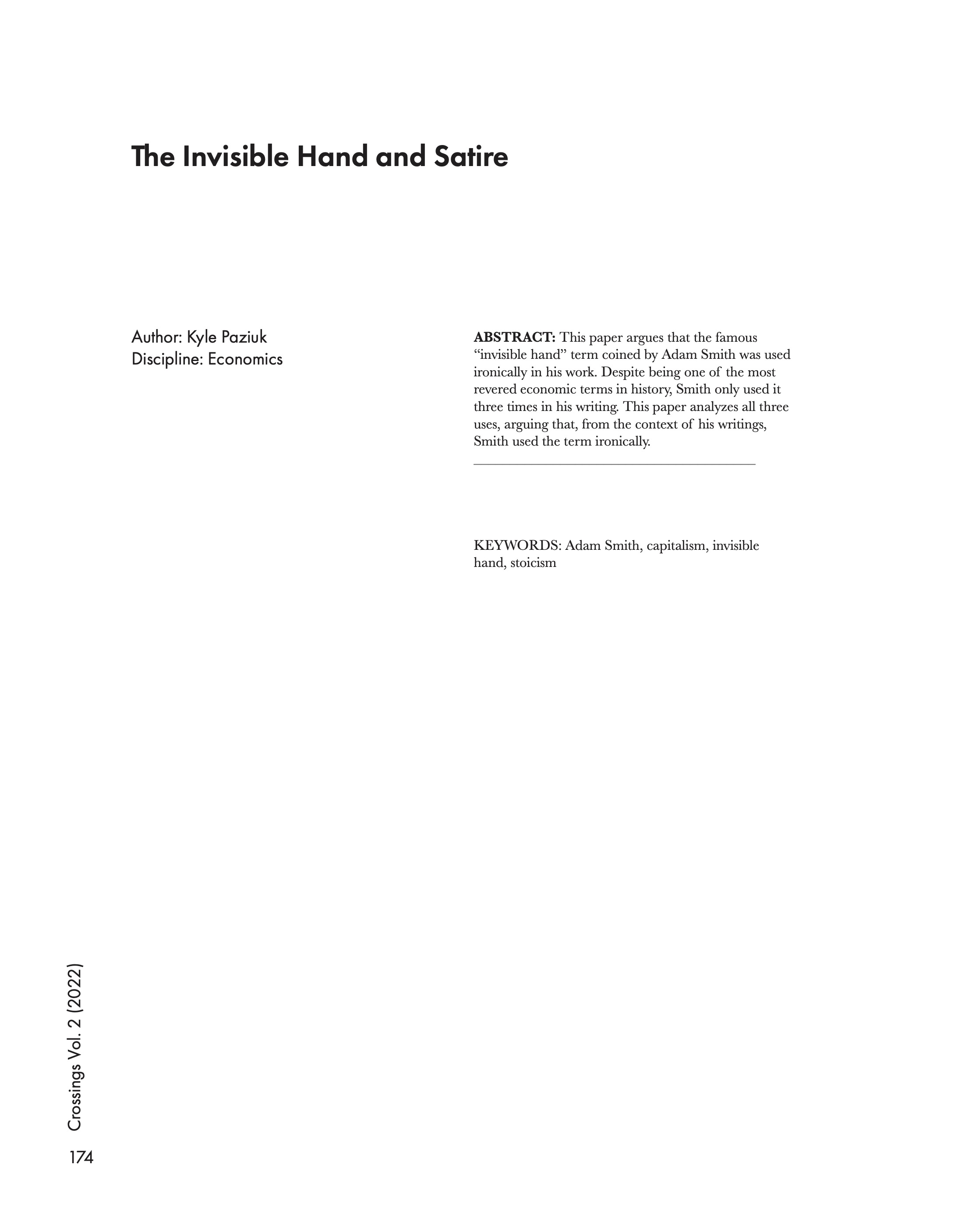 Downloads
License
Copyright (c) 2022 Kyle Paziuk
This work is licensed under a Creative Commons Attribution 4.0 International License.