The Diseuse's Performativity
Subjectification & Metaphysics in Theresa Hak Kyung Cha's Dictee
Keywords:
subjectification, performativity, metaphysics, ideology
Abstract
Theresa Hak Kyung Cha's postmodern autobiographical text Dictee follows the profoundly displaced narrating diseuse – a student of dictation and daughter of a Korean exile. Her unfaithful and often disrupted re-narration – through dictation – of the multiple subjectifications faced by herself, her mother, and Korea, emerges as Dictee's master-motif, marshaling the motifs of resistance to subjectification and motherhood. By situating the text in theoretical conversations on subjectification, the metaphysics of presence, and performativity, I argue that in her dictation, the diseuse performatively animates memories of – and reunites her mother with – a multiply transformed and divided Korea.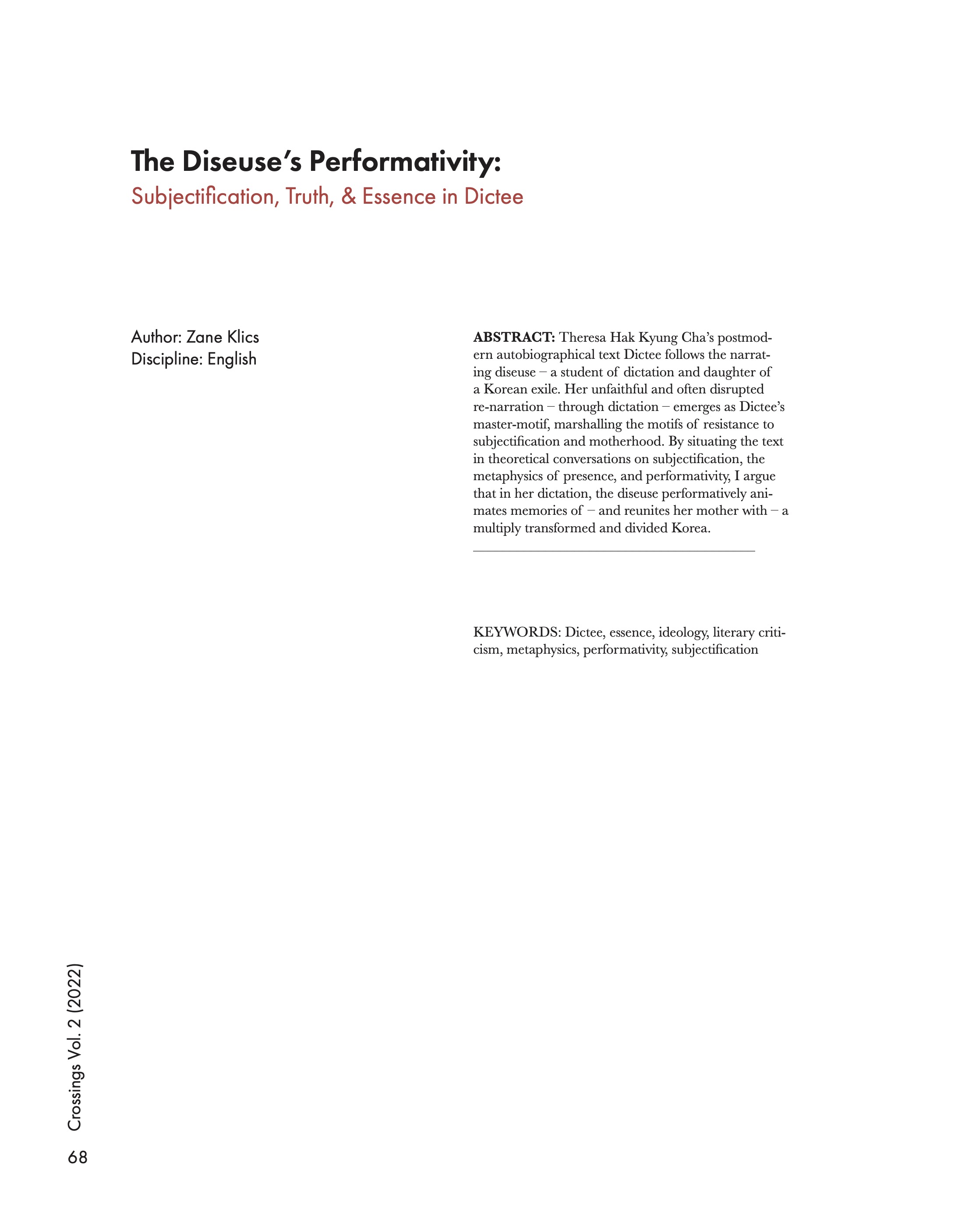 Downloads
License
Copyright (c) 2022 Zane Klics
This work is licensed under a Creative Commons Attribution 4.0 International License.