The Gendered Consequences
of Seeking Asylum in U.S.-Mexico Border Encampments
Keywords:
Gender, Migration
Abstract
This policy paper explores the gendered vulnerabilities of migrants seeking refuge from unlivable conditions in El Salvador, Honduras, and Guatemala (Northern Triangle Countries), who are forced to the U.S.-Mexico border and stranded in border camps strung along U.S. entry ports. In particular, it examines the impacts of four immigration and border policies initiated by the Trump administration, and details the compounded risks of violence faced by displaced women and gender-diverse communities while traveling to the border and in border encampments. Migrants seeking asylum experience a range of physical and psychosocial trauma, and their safety is contingent on the varying stakeholder positions of the American and Mexican governments, transnational non-governmental organizations, and the United Nations High Commissioner for Refugees (UNHCR). In evaluating the barriers to accessing basic resources and legal support faced by marginalized communities at the border, I argue that conditions in-camp require gender-sensitive humanitarian interventions from the UNHCR as mandated by its ethical and legal obligation to protect the rights of asylum-seekers. Following my analysis of the gendered vulnerabilities in border encampments and their historical roots,  I then propose three potential policy choice sets to address the increasing urgency of the crisis.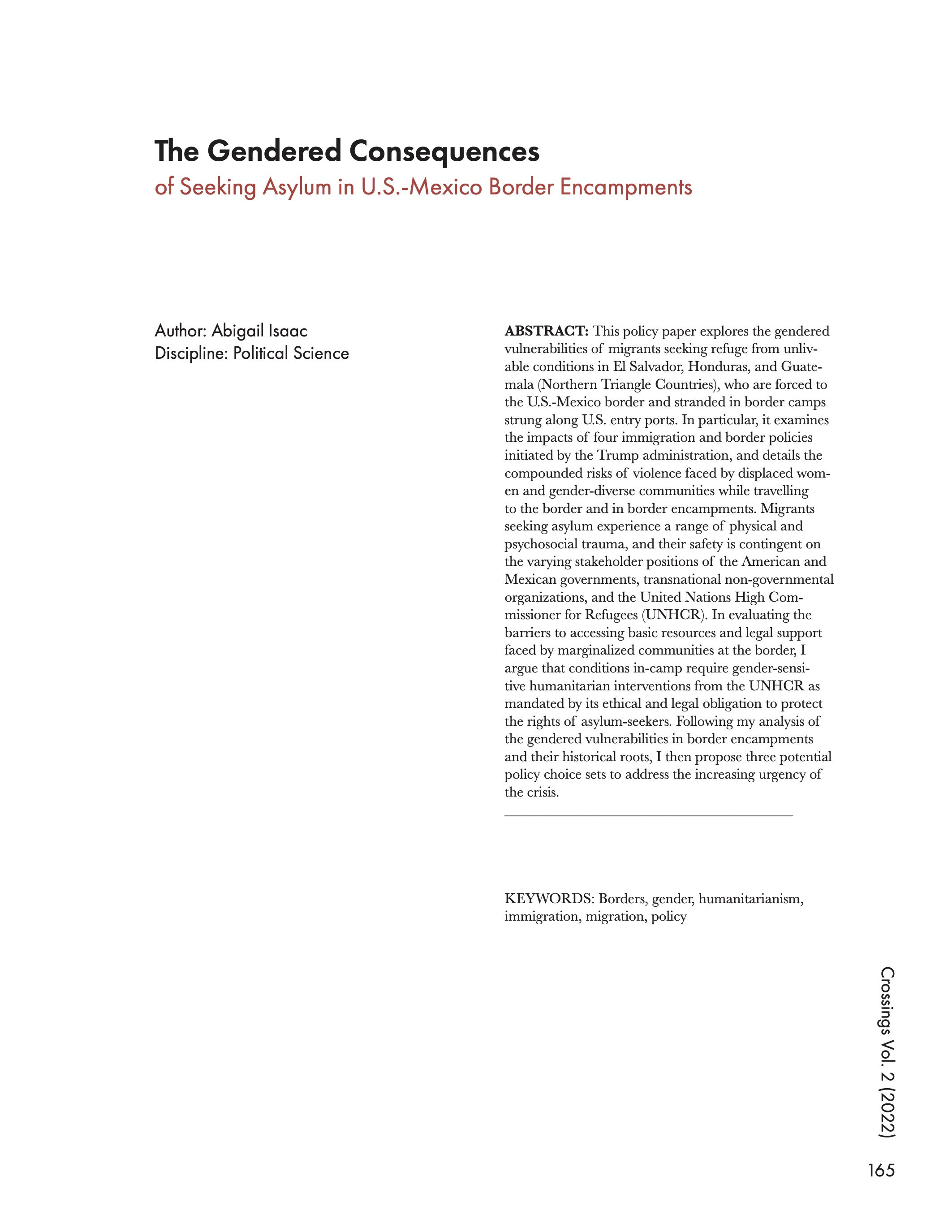 Downloads
License
Copyright (c) 2022 Abigail Isaac
This work is licensed under a Creative Commons Attribution 4.0 International License.