Educating the Electorate
The Political Implications of Social Studies Curricula and Models of Citizenship
Keywords:
Social Studies, Citizenship, History, Education, Democracy
Abstract
Social Studies education is politicized, powerful, and highly contentious. Scholars have long debated about the content of Social Studies curricula, interest groups have historically tried to influence its material, and in recent years headlines have highlighted controversial subjects like Critical Race Theory and Indigenous reconciliation. This paper argues that it is impossible to teach a neutral Social Studies curriculum, and so it is essential that educators are mindful of the impact their content will have on young minds and future citizens of their society. 
This paper first breaks down Canadian Social Studies curricula into their two main components: history and citizenship. The paper then provides an examination of how various models of citizenship impact the way history is taught, and demonstrates the impact those models of citizenship have on how students feel about their society and the role they play within it. These models have implications for not only the content of classrooms but for the future of democracy itself.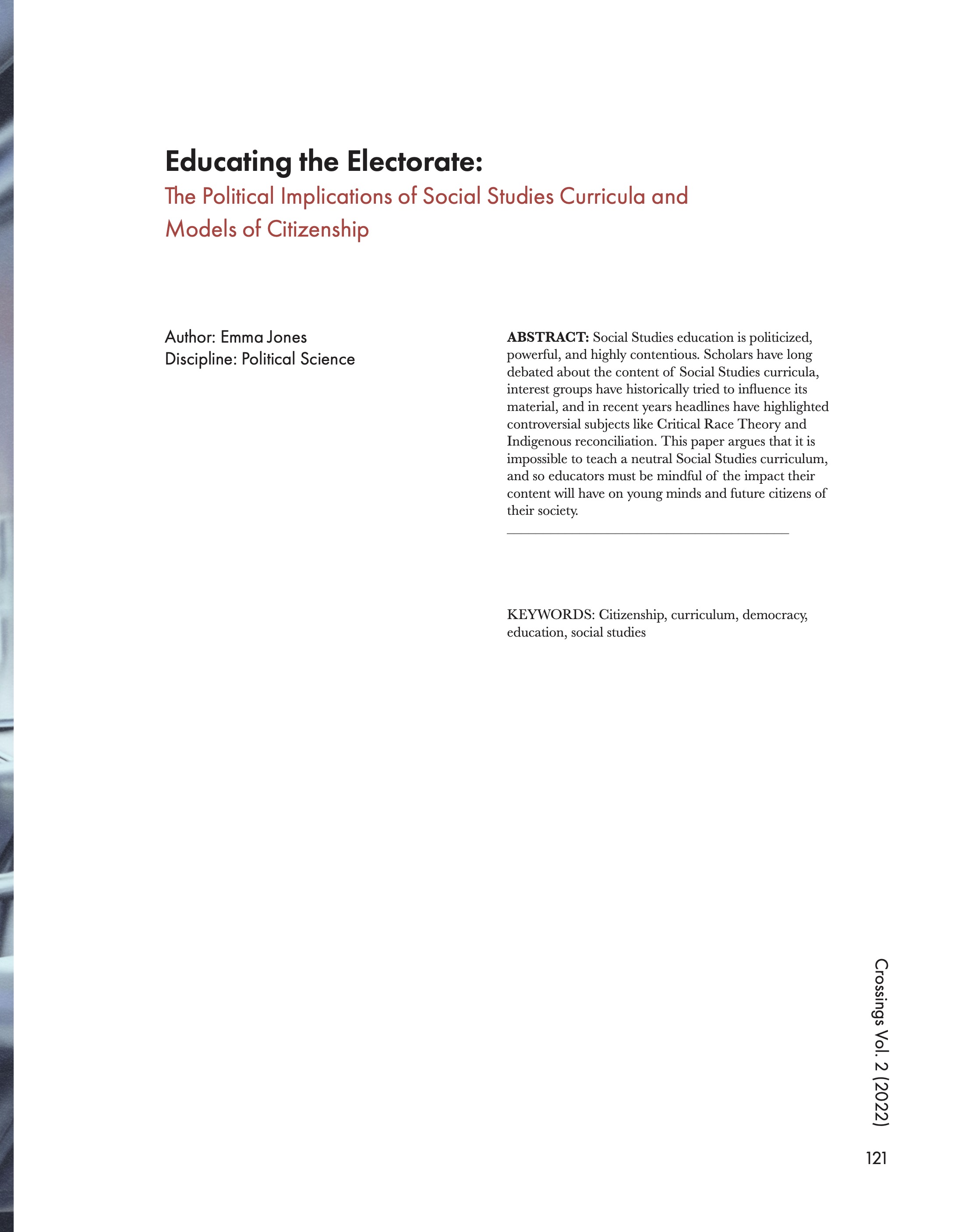 Downloads
License
Copyright (c) 2022 Emma Jones
This work is licensed under a Creative Commons Attribution 4.0 International License.